About Coxe Property Management And Leasing
David Coxe's family has been a part of New Orleans real estate for over 50 years.  David began his career in 1983 as a sales agent with one of the largest real estate firms in the country, right here in New Orleans. However, he felt stifled with the corporate culture, and broke out on his own in 1989 with his first New Orleans property management company Coliseum Real Estate. With the success of that company, he expanded it to comprise more properties and incorporated it into his current company Coxe Property Management and Leasing. He has been more successful than bigger New Orleans property management companies because he offers a personal touch to his clients. When you call Coxe Property Management and Leasing, you talk to David directly. He now manages over 60 properties in New Orleans (worth about $20 Million) and would like to add your property to his professional property management portfolio. Get your free quote today or call 228-229-6373!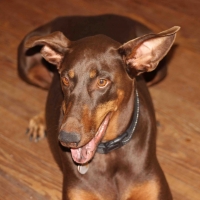 Sam Coxe serves as an assistant to David. Her duties include chasing the ball, watching him work, and generally napping. When not in the office, she enjoys the outdoors, mostly the local dog park.